I'm available for testshoots for models and aspiring models (male/female). I work with a number of talented makeup-artists/stylists, or just you and me.

Modeling-agencies are also very welcome to contact me about a testshoot day, where I can shoot one or a few models for strong new portraits.
I love working with (new or established) businesses to make new lookbooks for their brand. I can also make webshop photography, with or without an artistic twist.
I also love to make fashion editorials for (on- and offline) magazines.
I've worked with small and large teams to create images that will resonate with your clients/readers.
I work with Elinchrom flashes and multiple background options. My studio is based in the Volkshotel, Wibautstraat 150 in Amsterdam.

The studio is also available for other photographers/videographers.
A good portrait says it all. You don't get a second chance at first impressions.

I love making portraits of people, whether your young/old/not-photogenic/shy/you name it.
Don't hesitate to contact me and ask about this feature.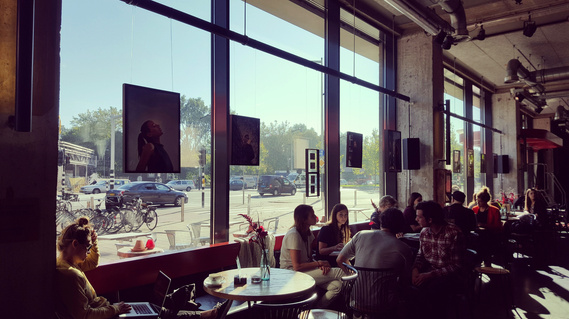 PRINTS/EXHIBITIONS
My work is available for prints and exhibitions.
For more information please send me a message using the contactform below.
Let me know your ideas!
Liked what you've seen? Please leave your name, email and message below. Prices are all on request, depending on what you would like your shoot to be.
I also make free work, so if you're a creative looking for a photographer, don't hesitate to shoot some ideas!